"revenue doesn't just POP
out of the funnel"
"Marketing's leads are !@%$.
Sales, ought to do A LOT
more with leads"...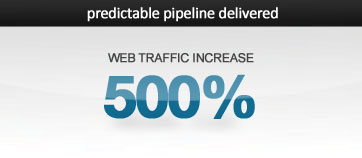 Are you delivering the predictable pipeline required to fill the sales funnel? Socially correct tweets, wiki's, widgets, reloaded spam cannons and tons of other new marketing channels are a colossal waste of time without a well-designed and integrated plan of attack. Precious few organizations are creating the high quality and predictable deal flow that drives revenue.

Why? Because there's more to integrated marketing than just message and medium. Most organization's entire marketing-to-sales machines are broken.